Daily NOtaku News Round-Up – 12/07/2018
Hello, and welcome – to another Daily Round-Up! There's a fair amount of news to get through today, so let's jump right in!
Starting off with Nintendo news, The Pokemon Company have released a new trailer for Pokemon: Let's Go, Eevee! and Pokemon: Let's Go, Pikachu!, as well as releasing a bunch of information about the game.
The trailer reveals that not only can your Trainer be customized (which was a feature since Pokemon X & Y), but so can your Pikachu and Eevee partners! Not only clothes but their hairstyle, too. The company also revealed that certain Pokemon will be exclusive to each game – Oddish, Sandshrew, and Growlithe will only appear in Let's Go, Pikachu!, with Bellsprout, Vulpix, and Meowth only appearing in Let's Go, Eevee!. And to top it all off, they also released several new pieces of art, including a brand new map of the Kanto region.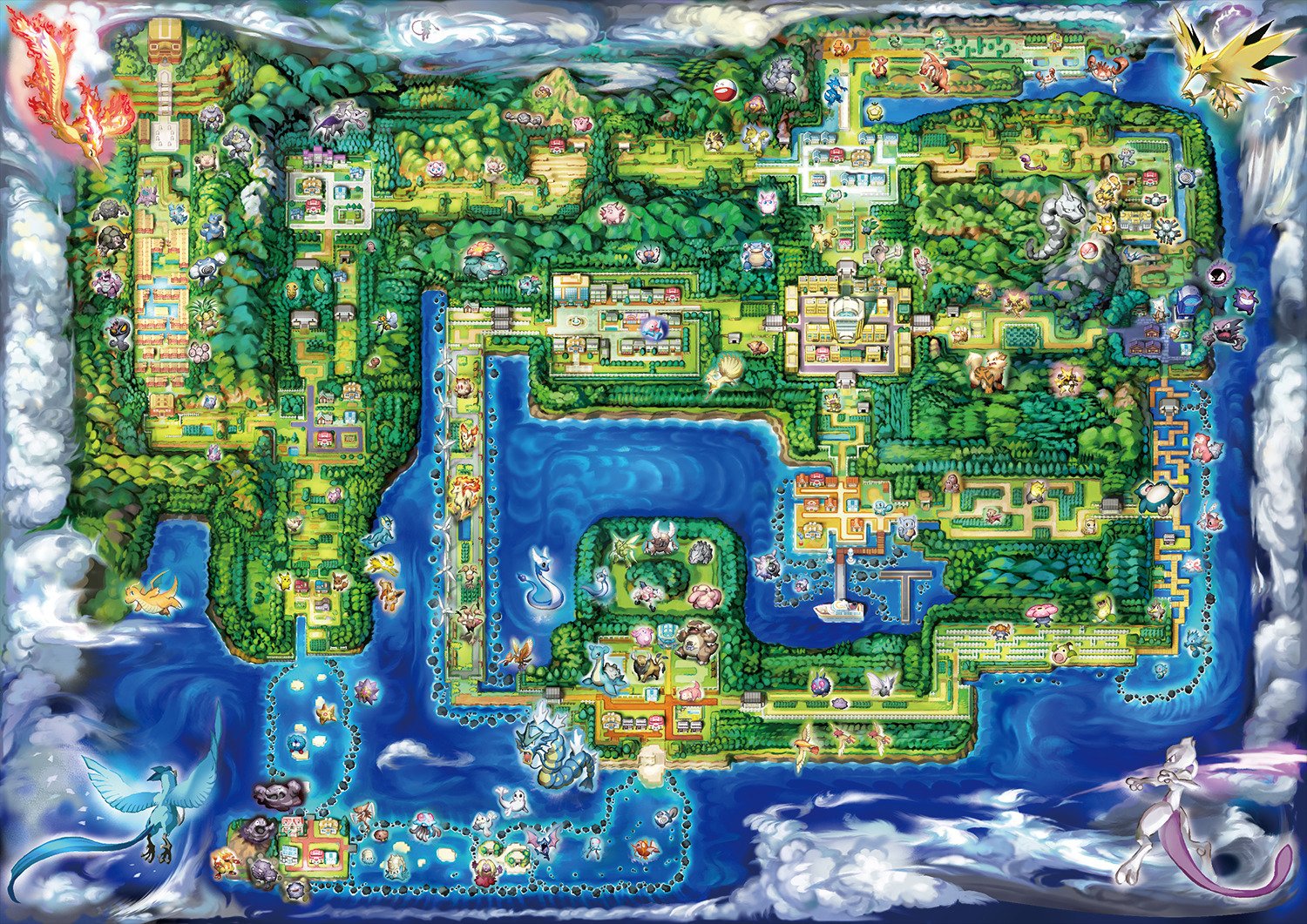 Pokemon! Let's Go, Pikachu! and Pokemon! Let's Go, Eevee! will be releasing on November 16th, 2018.
Nintendo of America has released a video via their official Twitter in which Mr. Takahashi (General Manager of the Entertainment Planning & Development Division at Nintendo) talks about several Nintendo Switch titles. In the video, he states that Mario Kart 8 Deluxe will be receiving more updates. Does this mean new characters and courses? It'll be interesting to see. He also states in the video that Splatoon 2 will be receiving updates until December. Does that mean there will be no major content updates past December? That's would be a shame, but it has been a year and a half since Splatoon 2 released, and we've already received a lot more content than Splatoon 1 got. So, who knows.
Ridley, Inkling and Wolf are coming to the Super Smash Bros. series of #amiibo! These amiibo will arrive 12/7 and will retail for $15.99.

Looking for an original Super Smash Bros. amiibo? Many of these will also be re-released starting later this year and will be $12.99 pic.twitter.com/Pd32ehkuCZ

— Nintendo Versus (@NintendoVS) July 12, 2018
Nintendo has announced via their Nintendo VS Twitter that the previously announced Ridley and Inkling Girl (Smash Bros.) amiibo, as well as a new Wolf amiibo, will be releasing on December 7th. We already knew of the Ridley and Inkling Girl amiibo, but the Wolf amiibo is a welcome new announcement. Previous amiibo will also be re-releasing in stores later this year.
The new Version 3.2.0 has released for Splatoon 2, bringing with it a new stage, as well as two new weapons. The stage is Ancho-V Games, returning from the original Splatoon. The new weapons are the Nautilus 47 and the Bloblobber. The update also adds support for the Pearl and Marina amiibo.
Lightwood Games has announced that Fill-a-Pix: Phil's Epic Adventure is now available on Switch. The game features 120 picture puzzles, with 40 extra being available via DLC.
Versus Evil has announced that the Banner Saga 3 will be coming to Nintendo Switch, on July 26th. The game is the conclusion to the Banner Saga series and is available to pre-order now.
Accidental Queens has announced that Lost Phone Stories will be releasing on Switch, July 19th. The game is a bundle of A Normal Lost Phone and Another Lost Phone: Laura's Story, two critically acclaimed and award-winning games.
Indie publisher Digerati has announced that Fall of Light: Darkest Edition will be releasing on Switch this Summer. This atmospheric action-RPG first released on Steam back in 2017.
Daedalic Entertainment has announced that their futuristic thriller State of Mind will be releasing on all platforms, including Nintendo Switch, on August 15th.
Pro Social Games has announced that Imperatum will be releasing on Switch later this year. The game is an Sci-Fi Diablo-like ARPG, which has already released on Steam, via Early Access. The game will be leaving Early Access on July 16th.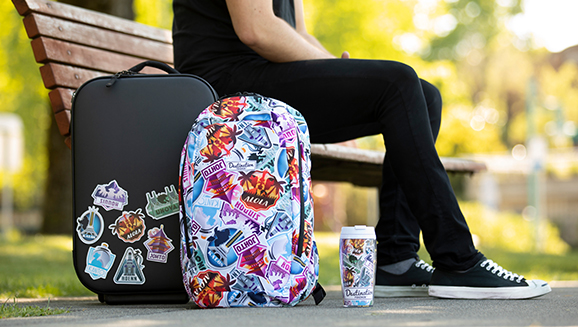 The Pokemon Company has announced via the official Pokemon website that the "Destination Pokemon" collection will be arriving on their online Pokemon Centre store. The collection is a series of travel items, such as backpacks, suitcase stickers, and travel tumblers.
Funko has officially announced a new Pikachu Pop! figurine. This figurine will be Target exclusive, and this comes after a Target location accidentally sold one early. Will you be picking one of these up? I think this is sort of proof that not everything translates perfectly into Pop!.
In an interview with Eurogamer, Octopath Traveller producer Masashi Takahashi has re-confirmed that the team are working on more Switch titles, as well as talking about the possibility of a sequel. Here's what he had to say:
"As you may know at first the team was just the Bravely Default team, it was just a development team and not a division, but because the game did well and sold well we became a special division. Yes, we worked on Octopath Traveler and we're working on Switch titles, but that doesn't mean we're only working on Switch titles."

"We really want the first concept we sell at full price to be 100 per cent of the game, so there won't be any DLC in the future. As for Octopath as a series, it depends on the sales – if the players like the game it could be an opportunity, yes. But it's still not out yet, so we'll see!"
Early reviews for Octopath Traveller have been positive, so who knows, Masashi may just get his chance to make a sequel for the game.
It has been announced that Guts and Glory will be coming to Switch on July 19th. The widely popular game was previously released on PC, and is seen as a spiritual successor to the game Happy Wheels.
Devolver Digital has revealed that one of the dozen games they're planning to release on Switch over the course of the rest of this year is Not A Hero: Super Snazzy Edition. The game is a "2¼D" shooter, and will be releasing on August 2nd.
Mario + Rabbids: Kingdom Battle has won big at the recent Develop Awards 2018. The game took home awards for animation and visual design, being the only Nintendo-related title to win anything. Much deserved.
One final trailer has been released for Pokemon the Movie: Everyone's Story, before its release in Japan tomorrow. Are you looking forward to the movie?
GALAK-Z: Variant S is now available on the Switch eShop as a free download. It's likely going to stay that way, but in case it doesn't, make sure to pick up this unique space shooting action-RPG now!
In yesterday's Round-Up, we reported that Nintendo was filming "something" at Universal Citywalk. Speculation ran wild, but it turns out they were filming some kind of Mario Kart 8 Deluxe tournament, as evidenced by a photo posted by reddit user cobalt_17. Considering Mr. Takahashi has stated that Mario Kart 8 Deluxe will be receiving further updates, this could be related to that.
Splatoon 2 has been having an issue with hackers lately, and it seems one fan is really desperate for it to be over. They hacked the leaderboards for the game, changing the names of the No. 1 players to red "Please Add Anti Cheat". Clever tactic. Hopefully Nintendo gets the message.
And now for the Otaku side of things!
Funimation announced today that they acquired the rights to screen the upcoming Dragon Ball Super: Broly film to U.S and Canada theaters in January 2019. Additionally, they have acquired distribution rights for home, broadcast, and digital release. The movie is set to premiere on December 14th in Japan and January 2019 in the U.S. and Canada.
MBS and TBS announced today that they'll be producing a live-action series adaptation of the Literature Virgin manga and will debut the live action series in their Dramaism programming block this fall anime season.
The official website for Mob Psycho 100 revealed a new visual for their second season on Friday. The new visual also reveals that the second season will be premiering in January 2019.
The official website for Gintama 2: Okite wa Yaburu Tame ni Koso Aru (The Law is Surely There to be Broken) showed off a new trailer on Friday which also previews the film's main theme "Daifuseikai" performed by "back number". The film is slated for an August 17th release.
https://youtu.be/QGYtYHa0LxY
Mamoru Hosoda's Mirai no Mirai anime film and SUNTORY's drink brand Green Da-Ka-Ra will be collaborating on animated commercials promoting the drink. The initial 15-second "Nap" commercial premiered on Japan TV on Friday. They'll also be airing a second ad titled "Mirai no Minna" (Everyone of the Future), which will debut July 19th.
The My Hero Academia: Two Heroes (My Hero Academia THE MOVIE: Futari no Hero) film revealed Friday on the official website that both Nobu and Daigo from the comedy duo "Chidori" will play themselves in a special cameo appearance in the movie. Additionally, they also revealed the appearance of a new hero named "Godzillo" who was designed by the author Kōhei Horikoshi and will use sound effects from the Heisei-era Godzilla films.
https://www.dailymotion.com/video/x6oeb0h
The official website for Yuuna and the Haunted Hot Springs (Yuragi-sō no Yūna-san)  streamed a PV for the anime on Thursday which previews the opening "Momoiro Typhoon" performed by Luna Haruna, as well as the ending "Happen ~Kogarashi ni fukarete~" performed by Miyuri Shimabukuro, Eri Suzuki, and Rie Takahashi. The anime debuts July 14th on Crunchyroll.
The official website of P.A. Works eBook label, "P.A. Books" revealed the title and story of the planned sequel book to the Tari Tari anime today. The book will be titled Tari Tari ~Mebaitari Terashitari Yappari Tokidoki Utattari~ (Tari Tari ~Budding, Shining, and Sometimes Singing~), and will be set 10 years after the events of the anime. The first chapter will be debuting August 1st, with a new chapter being released on the 1st and 15th of every month.
And lastly, Bandai Namco Entertainment America started streaming two brand new gameplay videos today for it's new My Hero: One's Justice (My Hero Academia: One's Justice) game which showcases Gran Torino and Muscular.
My Hero: One's Justice is slated for an October 26th launch in America for PlayStation 4, Xbox One, Nintendo Switch, and PC via Steam.
And that's it for today! If we missed anything or if you have any feedback or suggestions then feel free to leave a comment down below.
Thanks for reading!
-Seba
(Also, special thanks to Kanoa (@KanoaHowell) for covering the anime news for today, since I didn't have enough time to. You mimicked my writing style quite well! Thanks!)
Further Reading/Sources
Pokémon: Let's Go looks more precious and adorable than we could have hoped: https://www.polygon.com/2018/7/12/17564108/pokemon-lets-go-trailer-eevee-pikachu-gameplay
Splatoon 2 Has Been Updated To Version 3.2.0: https://mynintendonews.com/2018/07/13/splatoon-2-has-been-updated-to-version-3-2-0/
Fill-a-Pix: Phil's Epic Adventure Out Now For Nintendo Switch: http://n4g.com/news/2186498/fill-a-pix-phils-epic-adventure-out-now-for-nintendo-switch
The Banner Saga 3 Pre-Orders Open for Xbox One, Nintendo Switch: https://www.hardcoregamer.com/2018/07/12/the-banner-saga-3-pre-orders-open-for-xbox-one-nintendo-switch/305966/
LOST PHONE STORIES LAUNCHES JULY 19 ON NINTENDO SWITCH: https://nintendosoup.com/lost-phone-stories-launches-july-19-on-nintendo-switch/
Fall Of Light Brings Action-RPG To Switch With A New Darkest Edition: http://www.nintendolife.com/news/2018/07/fall_of_light_brings_action-rpg_to_switch_with_a_new_darkest_edition
Futuristic Thriller State Of Mind Secures A 15th August Release Date On Switch: http://www.nintendolife.com/news/2018/07/futuristic_thriller_state_of_mind_secures_a_15th_august_release_date_on_switch
'Imperatum' Gets PC Date, Comes To Switch, PS4 and Xbox One Later This Year – Screens & Trailer: https://worthplaying.com/article/2018/7/12/news/109866/
Travel in Style this Summer with Destination Pokémon Collection: https://www.hardcoregamer.com/2018/07/11/travel-in-style-this-summer-with-destination-pokemon-collection/305868/
'Pokémon' Pikachu Comes to Funko: https://variety.com/2018/gaming/news/funko-pokemon-pop-vinyl-1202871747/
Eurogamer Interview With Masashi Takahashi: https://www.eurogamer.net/articles/2018-07-12-we-just-created-the-game-that-we-wanted-to-play-as-japanese-developers
Guts and Glory Switch listing: https://www.nintendo.com/games/detail/guts-and-glory-switch
Not a Hero: Super Snazzy Edition Switch listing: https://www.nintendo.com/games/detail/not-a-hero-super-snazzy-edition-switch
GALAK-Z Variant S now a free download on Switch: https://gonintendo.com/stories/313466-galak-z-variant-s-available-on-switch-right-now-as-a-free-downlo
Reddit post with MK8D tournament photo: https://old.reddit.com/r/nintendo/comments/8ydyli/nintendo_held_a_mario_kart_8_deluxe_tournament_at/
Hacker makes its way to top of Splatoon 2 leaderboards: https://old.reddit.com/r/NintendoSwitch/comments/8ydcta/a_person_has_hacked_their_way_to_the_top_of/
Funimation to Release Dragon Ball Super: Broly in Theaters in January: https://www.animenewsnetwork.com/news/2018-07-12/funimation-to-release-dragon-ball-super-broly-in-theaters-in-january/.134201
Mayaka Nakano's Bungaku Shojo Romance Manga Gets Live-Action TV Series: https://natalie.mu/comic/news/290851
Mob Psycho 100 Anime's 2nd Season Reveals Visual, January Premiere: https://www.animenewsnetwork.com/news/2018-07-12/mob-psycho-100-anime-2nd-season-reveals-visual-january-premiere/.134187
Live-Action Gintama 2 FIlm's Trailer Previews Theme Song: https://natalie.mu/comic/news/290975
Mirai of the Future Film Collaborates With Drink Brand for Anime Ads: https://natalie.mu/comic/news/290917
My Hero Academia Movie Reveals New Characters: http://heroaca-movie.com/news/
Yuuna and the Haunted Hot Springs Anime's Long Promo Video Previews Opening, Ending Themes: https://www.animenewsnetwork.com/news/2018-07-12/yuuna-and-the-haunted-hot-springs-anime-long-promo-video-previews-opening-ending-themes/.134181
New Tari Tari Novel Is Set 10 Years After Anime's Story: http://www.pa-works.jp/pabooks/books/taritari
My Hero One's Justice Game's Videos Highlight Gran Torino, Muscular: https://gematsu.com/2018/07/my-hero-ones-justice-gran-torino-and-muscular-gameplay