Daily NOtaku News Round-Up – 21/06/2018
Well, Daily Round-Ups did end up winning the Twitter poll, so here we are again! This time, let's begin on the otaku side of things. The biggest news of today, was, of course, the announcement of an adaptation of JoJo's Bizarre Adventure Part 5. However, we already did an article on that – which you can read here – so let's move on to the second biggest news from today.
FUNimation, the popular US-based streaming service, has announced their Summer season SimulDubs. The SimulDubs for both My Hero Academia Season 3, Black Clover and Steins;Gate 0 will, of course, be continuing, and joining the line-up are:
Attack on Titan Season 3
Overlord III
Kakuriyo -Bed and Breakfast for Spirits-
How Not to Summon a Demon Lord
Magical Girl Raising Project
The Master Ragnarok & Blesser of Einherjar
Angel of Death
FUNimation has promised that even more announcements would be coming soon.
In other news, it was announced that the 20th episode of the TV Anime Beatless will air on June 29th, and the final four episodes will air in September. This series, by studio Diomedea, has been airing since January.
It was also announced earlier today that a TV Anime adaptation of Midnight Occult Civil Servants, based on the manga by Youko Tamotsu, is in production. There has seemingly been no release schedule announced, we just know that the adaptation is happening. When more information is released, we will make sure to include it in another Daily Round-Up.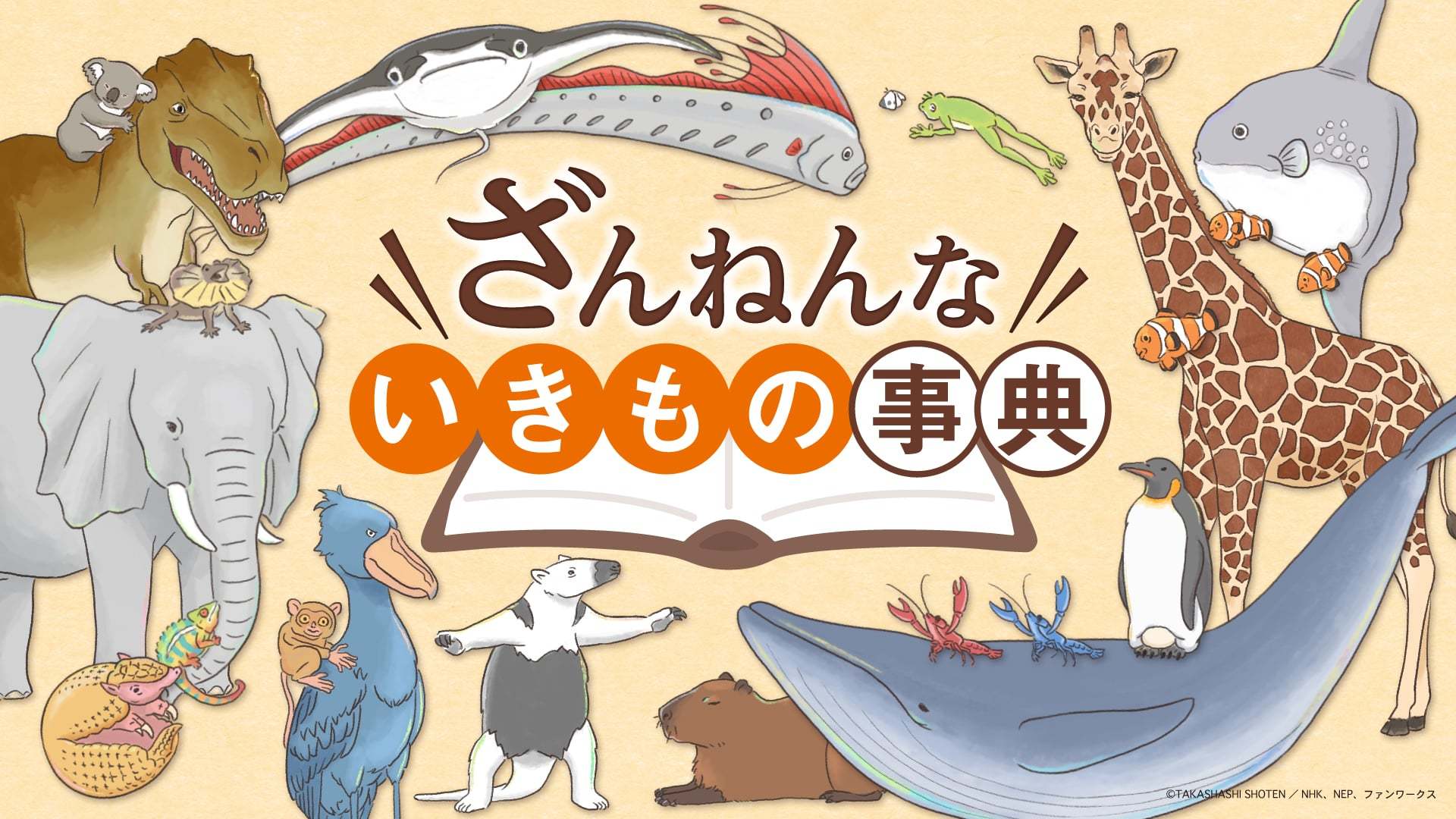 From one anime announcement to another, it was also confirmed that the Japanese book series "Encyclopedia of Pitiful Creatures" would be receiving a TV Anime adaptation in the form of 10 five-minute shorts. The series focuses on unusual aspects of animals' lives, presenting them in a humorous light.
Yu Aikawa and Akiwo Yasaka's 4-koma manga named Jingai's Wife will also be receiving a TV Anime adaptation this year.
For the final piece of otaku-related news of the day, the TV Anime adaptation of the badminton manga "Hanebado!" will be receiving a preliminary screening of the first three episodes on June 24th. The anime will begin its regular airing on July 2nd. While won't really affect us in the West, its possible there could be some leaks from this event – or at the very least we could hear some first impressions from the press.
And now, on to Nintendo.
Earlier today, we reported on a story about a man and his grown-up son who beat up a man who they believe "stole" their Pokemon GO Gym. While there has not been any new developments in this story, it was definitely the biggest news story of the day, and you can read about it in more detail here.
The second biggest news story of today regards Nintendo's new crackdowns on piracy. Without going into specifics, for I am no expert, Nintendo can trace back the certificates on game carts that have been used to dump ROMs online and completely ban the original game cart from online play. No matter the system it is used on. While at first glance this may seem like a harmless idea – aside from for the original hacker – but it's possible this could end up hurting the second-hand game market. There's no way an innocent shopper would know if their pre-owned game cart had been used illegally in the past. While there has been no evidence that issues like this have occurred so far, it's still something to keep in mind.
Going into the world of Switch ports, Victor Vran: Overkill Edition has received a release date of August 28th. This four player co-op game surrounds killing demons and will be released both digitally and physically.
Dragon Ball FighterZ has also been confirmed for Switch, releasing on September 28th. Pre-ordering now will also get you a copy of Dragon Ball Z: Super Butoden, which originally released on the SNES back in 1993. However, it was only released in Japan, France and Spain.
A new trailer for the "Get Together" version of console Minecraft has been released, throwing shade at the fact that Sony does not allow cross-play. Both Nintendo and Microsoft have continued to throw shade on Twitter and in interviews.
Besides the ones already mentioned, a whole slew of Switch ports was announced, as they usually are. Pocket Rumble, a 2D fighter, will be arriving on Switch on July 5th. Miles and Kilo, the long-awaited sequel to Kid Tripp, will be arriving the same day. Later this week, Paranautical Activity will be hitting eShop, bringing with it FPS action. Players in Europe can pre-order now for a 20% discount. And finally, a tactical RPG named Squid's Odyssey will arrive on the eShop on July 5th. Seems like a popular date to release games, doesn't it?
For our final piece of news, Nintendo has announced that the Splatoon 2 UK Championships will be returning again this year. This year will have a different format than what competitors are used to, introducing the Inkling League and the Octo League. The @NintendoUKVS Live will be held in London between the 28th and 29th of July and will play host to the first set of qualifiers. The Grand Finals will take place sometime in November.
And that's everything that happened today, in both Nintendo and otaku-related news.
Oh, but wait, just so you know, Reggie knows how much you want Mother 3 and another Animal Crossing. Again, just so you know.
Thanks for reading!
~Seba
Further Reading/Sources
Jojo's Bizzare Adventure Part 5 Announcement Article: https://www.animenewsnetwork.com/news/2018-06-21/jojo-bizarre-adventure-part-5-golden-wind-manga-gets-tv-anime-in-october/.133202
FUNimation Summer Simuldub Announcement: https://www.funimation.com/blog/2017/04/25/english-cast-spring-simuldubs-2017/
Beatless Moves Their Final Four Episodes: https://www.animenewsnetwork.com/news/2018-06-20/beatless-anime-pauses-next-week-returns-with-final-4-episodes-in-september/.133132
TV Anime adaptation of Midnight Occult Civil Servants Announcement: http://www.crunchyroll.com/anime-news/2018/06/21-1/yohko-tamotsus-midnight-occult-civil-servants-modern-fantasy-manga-gets-tv-anime-adaptation
Encyclopedia of Pitiful Creatures Anime Announcement: https://www.animenewsnetwork.com/news/2018-06-20/zannen-na-ikimono-jiten-ecological-children-books-get-10-tv-anime-shorts/.133133
Jingai's Wife Anime Announcement: https://www.animenewsnetwork.com/news/2018-06-21/jingai-san-no-yome-manga-gets-tv-anime/.133206
Hanebado Anime Previewed:
Pokémon GO Gym Assault Article: https://nintendotaku.wordpress.com/2018/06/21/a-father-and-his-adult-son-beat-up-a-guy-over-a-pokemon-go-gym-2/
Nintendo's New Crackdowns on Piracy: https://www.reddit.com/r/NintendoSwitch/comments/8sjwhg/warning_nintendo_are_banning_game_cards/
Victor Vran: Overkill Edition Switch Release Date: http://www.nintendolife.com/news/2018/06/victor_vran_overkill_edition_secures_august_release_date_and_new_trailer_on_switch
Dragon Ball FighterZ Confirmed on Switch: https://www.gamespot.com/articles/pre-ordering-dragon-ball-fighterz-on-switch-gets-y/1100-6459962/
Minecraft "Get Together" Version Article: https://minecraft.net/en-us/article/better-together-nintendo-switch
Pocket Rumble Switch Release Date Announcement: http://www.nintendolife.com/news/2018/06/2d_fighter_pocket_rumble_is_finally_launching_on_switch_next_month
Miles and Kilo Releases This Week!: http://www.nintendolife.com/news/2018/06/kid_tripp_successor_miles_and_kilo_will_jump_onto_switch_next_month
Paranautical Activity Will be Hitting The Nintendo eShop: https://www.bleedingcool.com/2018/06/20/paranautical-activity-comes-to-nintendo-switch-next-week/
Squid's Odyssey Will Arrive on the Nintendo eShop: http://www.nintendolife.com/news/2018/06/tactical_rpg_squids_odyssey_is_swimming_towards_a_july_release_on_switch
Nintendo Announces the Splatoon 2 UK Championships: https://mynintendonews.com/2018/06/21/uk-brand-new-event-nintendoukvs-live-london-is-taking-place-28-29-july/
Reggie Mentions Mother 3 and Another Animal Crossing: http://www.ign.com/articles/2018/06/20/e3-2018-yes-reggie-knows-how-much-you-want-mother-3-and-animal-crossing-for-switch